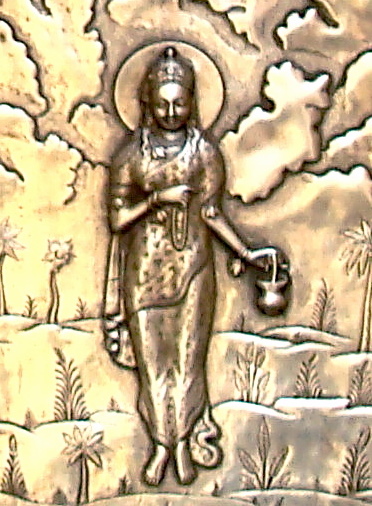 She comes quietly, serene in her focus,
Charini, the female practitioner,
Bramani, devoted to the knowledge of the cosmos,
counting the beads, fixed on meditation,
bearing the holy water which nourishes the world,
the sacred amrita that sustains the tantrika.
Brahmacharini guide us,
lead us to the knowledge that frees us,
grant us a sip of the nectar that enlightens us.
Om Devi Brahmacharinyai Namah.
http://brandywilliamsauthor.com/wp-content/uploads/2018/10/Brahmacharini.jpg
506
372
Brandy Williams
http://brandywilliamsauthor.com/wp-content/uploads/2017/06/BWA-Banner-Center2.png
Brandy Williams
2018-10-10 22:56:00
2018-10-12 23:28:33
Navaratri Day 2: The Guide