Practical Insights Dec. 2017
"Settle your beliefs and convictions, and then write from yourself. The thoughts which are your own – of your own creation and conviction are those that burn – and are full of interest to you and those who hear them." Luella Clay Carson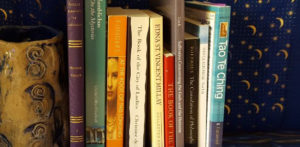 Yule Book Flood
Have you heard of the Icelandic tradition "Jolabokaflod"? Icelanders give each other books on Christmas Eve and spend the night reading and sipping chocolate. What a wonderful tradition for writers and readers! Why not tuck a book into your present stack this year, or add one to your want-for-Yule list?
Here are the books I've recommended to get you started:
Happy reading!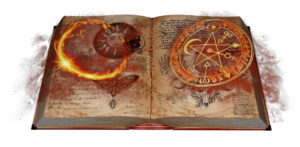 Secrets of Magic
I am serializing my book Secrets of Magic. The book is composed of 52 insights and exercises. Each week for a year I am releasing one of the secrets. Check out Brandy Williams Author every Monday!
Happy winter solstice!
New Release: A Year and a Day of Everyday Magic, Deborah Blake
There's something here to inspire your practice every day of the year. A great gift too.
Bookstore of the Month
We own a bookstore! My partner Alex Williams and I co-own Paperbacks Plus Books in Port Orchard, Washington. Bookstores still exist and serve a fiercely loyal community. It's a dream come true for Alex to stand behind the counter every day and serve a book community. I love putting together marketing displays and window decorations. What better place to buy your books for the Yule Book Flood?